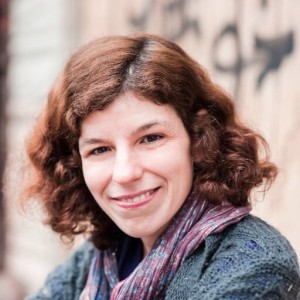 My name is Laura Tanenbaum. I'm a writer who has published book reviews and essays about feminism, the left, literature and memoir for Jacobin, Dissent, The New York Times Book Review, Open Letters Monthly, and The New Republic. I've also published fiction and poetry in places including Narrative, Cleaver Magazine, joked, and Aji.
I studied Comparative Literature at Smith College and New York University, where I was active in the graduate student unionization movement. Since 2007, I've been teaching at LaGuardia Community College, where I am currently an Associate Professor of English. I teach Creative Writing, Composition, and Literature, and am the co-chair of the Urban Studies Program, a program devoted to experiential learning in the spirit of John Dewey.
I can be reached at laura.tanenbaum@gmail.com, or on twitter, @lauratanenbaum.
I live in Brooklyn with JW Mason, and our son Eli.
Photo by Sarah Klock, lightfantastik.