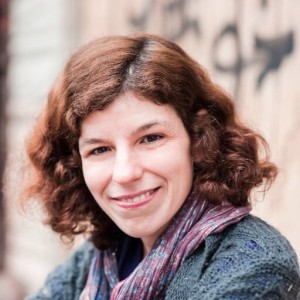 My name is Laura Tanenbaum. I'm a writer who has published book reviews, fiction, poetry, and essays in publications including Jacobin, Dissent, Open Letters Monthly, and Narrative.   I write stories that veer towards poetry, poetry that veers towards prose, and articles about feminism, the sixties, lefty stuff, and, naturally, Mad Men.  
I studied Comparative Literature at Smith College and New York University, where I was active in the graduate student unionization movement. Since 2007, I've been teaching at LaGuardia Community College, where I am currently an Associate Professor of English. I teach Creative Writing, Composition, and Literature, and am the co-chair of the Urban Studies Program, a program devoted to experiential learning in the spirit of John Dewey.
During the 2015-2016 academic year, I will be on sabbatical while working on a variety of scholarly and creative projects, including a study of feminist periodicals and the grassroots spread of radical  feminist ideas during the 1970s.
I can be reached at laura.tanenbaum@gmail.com, or on twitter, @lauratanenbaum.
Photo by Sarah Klock, lightfantastik.