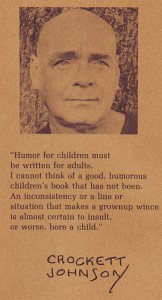 Nearly four years into this whole parenting thing, I have no great unified theory of parenting. I do have a theory about kids books, though. To me, there is no failed literary experiment or abstruse academic text so baffling as the children's book written by someone who has apparently never read a book to a child. What's interesting about these books is that if you describe them they often don't sound so terrible, but trying to read them you have no choice but to change the words. The words don't track, don't fit the story, don't fit the pictures. They're invariably overwritten. I've never gone along with the whole kill-all-the-adjectives and adverbs thing, but it's really true for picture books.
With this lovely Ben Lerner LRB piece in mind, about (among other things) how the existence of Really Bad Poetry can help us think about what good poetry is, I've been thinking about what these baffling books can tell us about what makes a great book for little kids. Here's what I've come up with: a good picture book aspires to the condition of poetry. That is, it has to use some combination of the things that make poetry poetry: condensed and/or heightened language, attention to rhythm, rhyme or sound, repetition and variation, attention to how words are presented on the page. With picture books of course that means not only arrangement and typeface but how the pictures interact with the words. A bad or mediocre picture book often reads like the author had an idea, often seemingly based on something they liked as a kid, wrote it up in excruciating detail, then had someone draw some related pictures.
So here are ten picture books that have given me a lot of pleasure, and that my son also loves. (There are lots of so-so books that kids love that can drive parents crazy with enough repetition; there are lots of crappy ones that can't hold a kid's attention; the really good ones appeal to both.)
Some of these are pretty well known but I tried to included some less known ones, or somewhat lesser known ones by well known authors.
In no particular order:
1) Harold's Fairy Tale, by Crockett Johnson (1956).
One of many follow-ups to the also wonderful Harold and the Purple Crayon.  An epitome of words and pictures synthesis, as Harold draws the world as the words create it. Lore Segal, best writing teacher I ever had once told a story about sharing a hallway with Malamud who told her he was writing a story about a runner, which was very hard, because he had to make the world he ran through. That's what these books are about. For me, Fairy Tale is even better than the original because its story, about how creating an imaginary king and imaginary gardens, is so wittingly subversive. So imagine my delight to find out Crockett Johnson (born David Johnson Leisk) was a big old commie who wrote cartoons for the New Masses. The books are funny too. (An interesting thing I've learned is that a lot of children's book authors and illustrators had really fascinating lives.)